SPRING FESTIVAL HOLIDAY NOTICE
Jan 10,2023 | TronxyGlobal
Dear Customer:
Holiday time: January 21st-28th, 2023 ( After-sales mail to support@ tronxy .com)

Important reminder:
Shipment of accessories ends January 16th.
The shipment from China by Express will end on January 17th.
If there is stock in the overseas warehouse, you can place an order, and the delivery will be delayed.
All shipments are back to normal until we return to the office.

Best wishes to our best customers. Happy Chinese New Year!
January 2023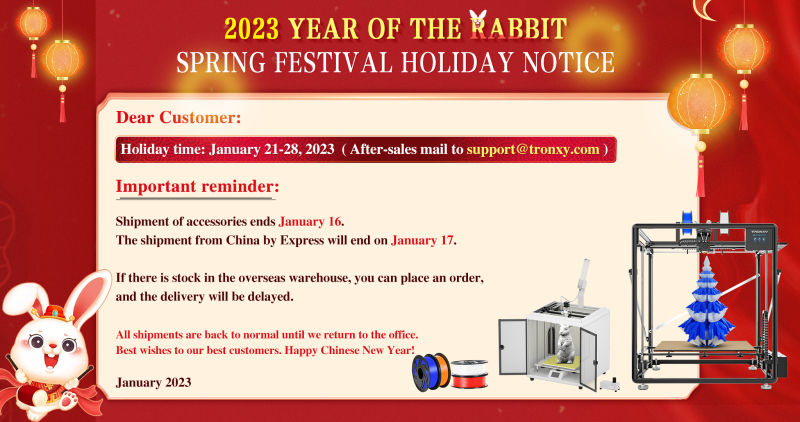 Comment